Contrary to what is alleged by bigots like Bill Maher, Muslims are not more violent than people of other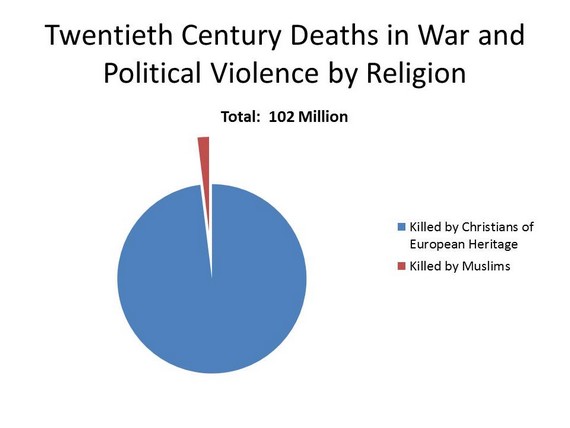 religions. Murder rates in most of the Muslim world are very low compared to the United States.
As for political violence, people of Christian heritage in the twentieth century polished off tens of millions of people in the two world wars and colonial repression. This massive carnage did not occur because European Christians are worse than or different from other human beings, but because they were the first to industrialize war…more:  .juancole.