Everyone told me that he would never write back – but, three weeks from the date of my letter, I received a handwritten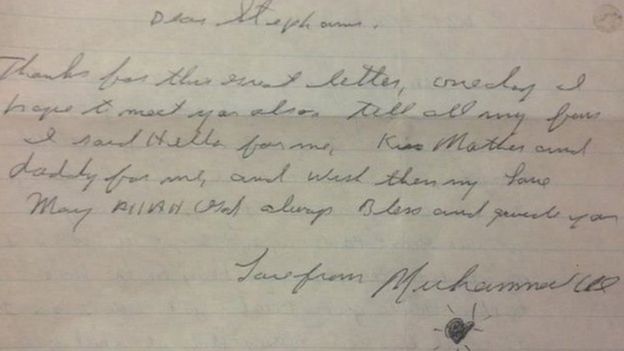 letter from The Champ.
It reads: "Dear Stephanie, thanks for the sweet letter, one day I hope to meet you also. Tell all my fans I said, 'Hello,' from me. Kiss Mother and Daddy for me and wish them my love. May Allah always bless you and guide you. Love from Muhammad Ali.'…more:  bbc.