MORE:WP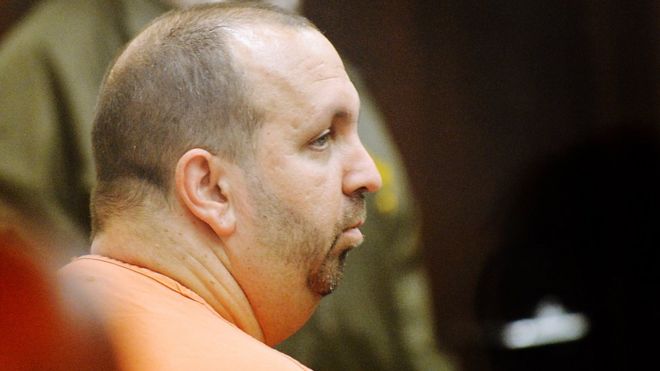 Craig Hicks fatally shot newlyweds Deah Barakat, 23, and Yusor Mohammad, 21, and Yusor's 19-year-old sister Razan Mohammad Abu-Salha in Chapel Hill.
He pleaded guilty to three counts of first-degree murder and was given three life sentences.
Hicks was not charged with hate crimes, despite the victims' families insisting they were targeted for their religion….more: BBC
Birth is your Opening Stock.
What comes to you is Credit.
What goes from you is Debit.
Death is your Closing Stock.
Your ideas are your Assets.
Your bad habits are your Liabilities.
Your happiness is your Profit.
Your sorrow is your Loss.
Your soul is your Goodwill.
Your heart is your fixed Assets
Your character is your Capital.
Your knowledge is your Investment
Your age is your Depreciation.
And finally : ALWAYS REMEMBER: "that no one is your guardian or helper besides the Almighty God, Allah"
Allaah, the Most High, says "…Verily, As-Salat (the prayer) prevents from Al-Fahsha and Al-Munkar…"[1] Imaam ibn Katheer said, "Abu Al-`Aliyah said, "Prayer has three attributes, and any prayer that contains none of these attributes is not truly prayer: Being done…
Thawban reported: The Messenger of Allah, peace and blessings be upon him, said, "Fasting the month of Ramadan is like ten months of fasting and fasting six days of Shawwal is like two months of fasting, so those together is like fasting a year." Sahih Ibn Khuzaymah 2115 Grade: Sahih (authentic) according to As-Suyuti
إِنَّ

لِلَّهِ عُتَقَاءَ مِنَ النَّارِ فِي كُلِّ يَوْمٍ وَلَيْلَةٍ ، وَلِكُلِّ عَبْدٍ مِنْهُمْ دَعْوَةٌ مُسْتَجَابَةٌ

" حديث شريف"
The Prophet, prayers and peace of Allah be upon him, has said, "In every night and day in the month of Ramadan Allah has His freed people from Hellfire. Verily for every Muslim there is a supplication which is accepted" [Authenticated by Al-Albani]
Allah says (which means):  " Whoever kills an innocent soul, it is as if he had slain mankind entirely. And whoever saves one – it is as if he had saved mankind entirely"  (The Holy Qur'aan 5:32) More details: BBC
The alarm rings at 5am every morning in Yerzhan's overcrowded concrete cell. He dresses in a thin blue uniform before armed guards escort him to a bathroom, where he has minutes to wash under supervision.
At 7am there is breakfast: tea and a single steamed bun for each of the cell's 18 inmates. For the rest of the day, Yerzhan is forced to sit straight on a stool, learn Mandarin, sing patriotic songs and memorise ruling Communist Party ideology.  In order to receive a small portion of rice at noon and 6pm he, like all the others, must praise the Chinese president and shout "Long live Xi Jinping!".  Those who refuse are electrocuted with a cattle prod that causes their limbs to spasm uncontrollably. …READ THE FULL ARTICLE ON THE TELEGRAPH