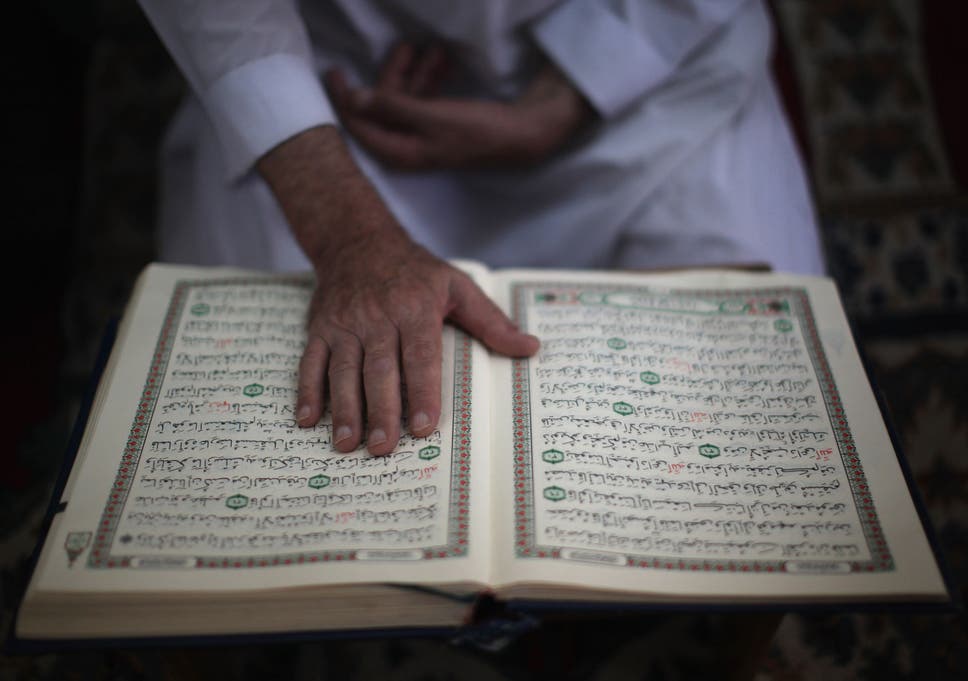 Here are the reasons why the Quran doesn't support the actions of terrorist groups both in the reasons for waging war and what it is appropriate to do when there is defensive justification for war.
 To be frank, God does give conditional permission for Muslims to wage war; however there are strict guidelines for this which jihadists do not adhere to…more: 
.independent
1-  (21:30) Have not the people, who have disbelieved (the Message), ever considered this: the heavens and the earth were at first one mass; then We parted them, *28 and created every living thing from water? *29 Do they not acknowledge (that this is…
A major exhibition on the art of the Quran is being billed as the first of its kind in the U.S. Sixty-eight of the most important and exquisite Qurans ever produced are on view now at the Smithsonian's Sackler Gallery in Washington, D.C. Jeffrey Brown reports on the vast variety of the manuscripts on display and the beauty, history and hard work behind each masterpiece.
"And We – Allah the Almighty God- sent not before you any messenger except that We revealed to him that, "There is no deity except Me, so worship Me." (Quran 21/25)
"7. You shall have no other gods before[a] me.8 "You shall not make for yourself an image in the form of anything in heaven above or on the earth beneath or in the waters below.9 You shall not bow down to them or worship them; for I, the Lord your God, am a jealous God…." (Deuteronomy 5:7-9)
The Messenger of Allah (sal Allahu alaihi wa sallam) said: "I am like a person who lit a fire and when the surrounding area became bright with light, the moths and insects began to drop in the fire. The person…
A christian judge in North Lebanon, Jocelyn Matte, sentenced young Muslim men, who were arrested on charges of insulting the Virgin Mary, to memorize certain Qur'anic Verses from the chapter of (Ali-Imran/Family of Mary) in order to learn how Virgin Mary is venerated in Islam and to learn religious tolerance.
Judge Matte confirmed that these young men will not be released until they memorize those verses
source:  lebnews.org
"And He creates that which you do not know" MORE: quran.com/16
A deep-sea fisherman in Russia catches some strange looking creatures and delights his Twitter followers by posting pictures of them

"Here are the reasons why the Quran doesn't support the actions of terrorist groups both in the reasons for waging war and what it is appropriate to do when there is defensive justification for war.
To be frank, God does give conditional permission for Muslims to wage war; however there are strict guidelines for this which jihadists do not adhere to…. more .independent
The Messenger of Allah, peace and blessings be upon him, said, "Recite the Quran, for on the Day of Resurrection it will come as an intercessor for its reciters. Recite the two illuminated chapters, Surat al-Baqarah and Ali Imrān, for on the Day of Resurrection they will come as two clouds, or two shades, or two flocks of birds pleading for those who recited them. Recite Surat al-Baqarah as there is blessing in it, there is sorrow in leaving it, and the sorcerers cannot confront it." (Ṣaḥīḥ Muslim)